Overview
UniMRCP offers commercial support agreements for both development and production environments. The commercial support aims to assist customers with any questions regarding the integration or configuration of the software, troubleshooting complex issues, and resolving encountered bugs.
Features
Commercial Support Features
Direct access to the person who can solve the problem
Multiple support plans tailored for various needs
Prioritize processing of submitted issues
Guaranteed response time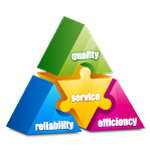 Commitment to provide quality support
Efficient and accelerated integration
Highly reliable and production ready solutions
Plans
Annual Support Plan
The annual support plan offers the highest priority level and includes up-to 120 hours of support per year. The subscription lasts one year. Afterwards, it may be renewed or allowed to expire.
Block of Hours Support Plan
The support hours are pre-ordered, typically in blocks of 10 hours. As hours are consumed/delivered, they are deducted from the total ordered number. The ordered hours do not expire.
Incident-based Support Plan
With the incident-based support plan, users get a quote for an individual issue. This plan does not require an upfront subscription but comes with a higher hourly rate and is also subject to availability.
Terms and Conditions
The respective service level agreement is placed between Universal Speech Solutions LLC, the legal entity behind the UniMRCP services, and the client. All the payments for the support packages are made upfront. The client is provided with the corresponding invoices and monthly support statements which cover usage details. A payment for the annual subscription can be made in full or split in bi-annual or per quarter payments.
Contact
For further details, please contact the founder of the UniMRCP project.
Arsen Chaloyan
This email address is being protected from spambots. You need JavaScript enabled to view it.
This email address is being protected from spambots. You need JavaScript enabled to view it.